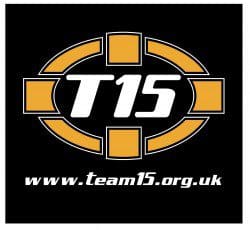 Team15 Windsurfing Club is back for another year!  This club is aimed at young people aged between 10 to 17 years old (but we are not too strict on age!), who have had some windsurfing experience.  If you are interested in this club, but have not windsurfed before, completing one of our summer windsurfing courses will give you a good basis to then start with the club.  You can find our more information on these courses here.
Team15 is a great way to have fun, get out on the water and make new friends!  Windsurfing is a brilliant sport – it keeps you fit, it's exhilarating and easy to learn but offers challenges along the way. It is never boring. It's environmentally friendly and it doesn't cost the earth. It's something you can do on your own, with friends or family, or as part of a team!
The schedule for the club is as follows:
8th June – 20th July
Thursday evenings, 4.30pm to 6.30pm
28th July -1st September
Friday mornings, 9.30am to 12pm
7th September -28th September
Thursday evenings, 4.30pm to 6.30pm
The sessions will be run out of Ladies Bay.  Each session costs £7 and there is no need to register or book – just turn up on the day!